Doing good like it's going out of fashion with some of Australia's most iconic fashion brands
Dress for Dignity
|
30/05/2022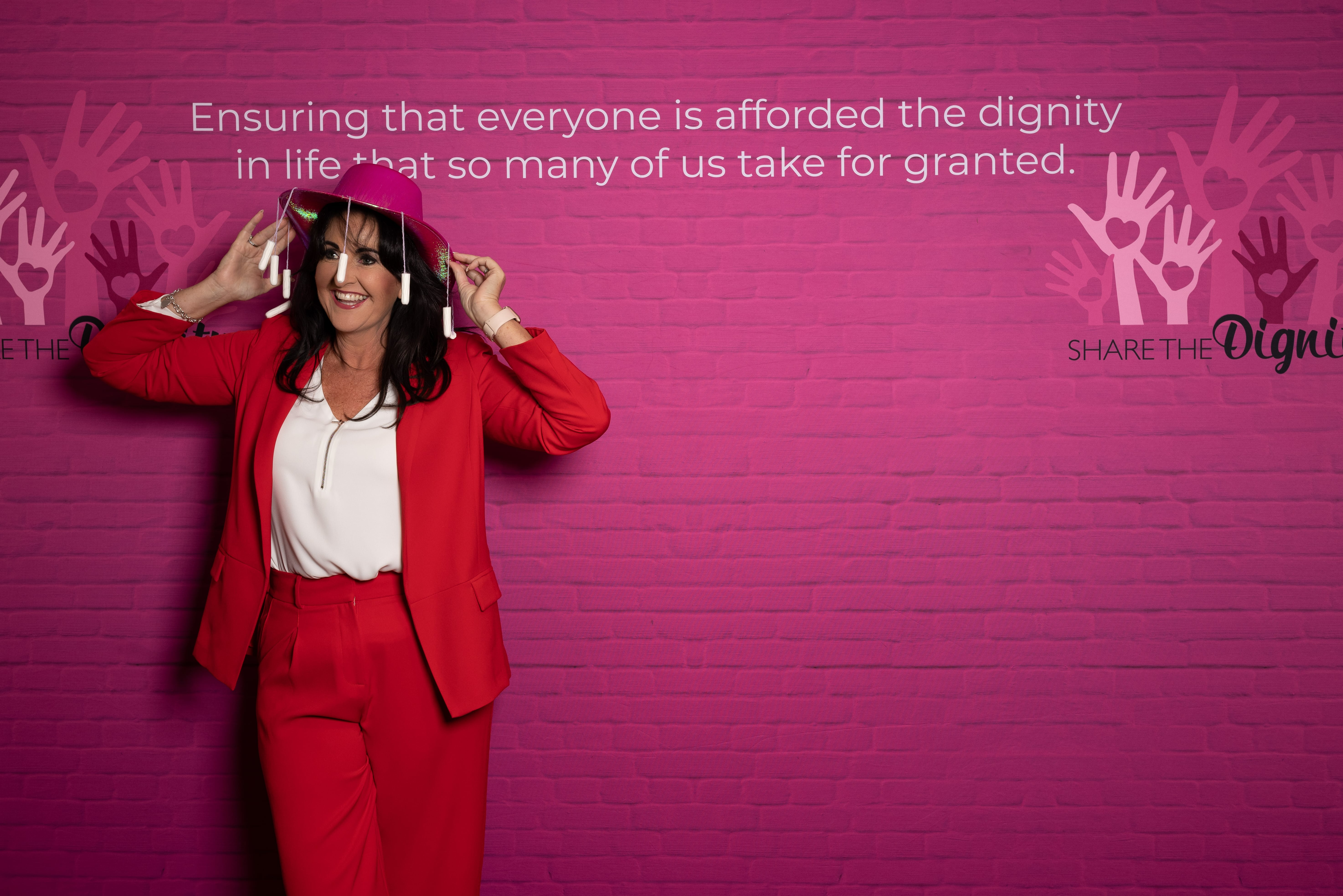 Well, that was something... A month on the road to advocate and raise awareness around Menstrual May along with raising important funds ($322,000) to help continue our mission of ensuring that all women and girls have access to the very basic of essentials. And boy have we got some stories to tell!

From Darwin at the beginning of the month, to travelling to every state in Australia and ending Menstrual May in Melbourne and Tasmania. Over 2293 Australians came together to unite, laugh (shed a tear at moments) and have some fun whilst discussing the impact our community has on the women, girls and organisations we support.

For anyone who doesn't know, Share the Dignity usually hosts these annual high tea events on World Menstrual Hygiene Day at the end of May. Yep, that's 11 events, all on the one day!

As we like to go big and go bold, we questioned why we only used one day to advocate for a cause we are so passionate about. So, we decided to take on the whole month and introduce Menstrual May. This allowed us to make more noise to ensure as many Australians as possible heard about Share the Dignity and the work we do.

We spent the month talking about the highs and the lows since we were last able to come together properly (can you believe it had been 2 years), our army of 6000 volunteers, the lasting impacts of COVID-19 on our charity and the innovation we had been able to achieve, such as Dress for Dignity.

We were super excited to collaborate with some of our favourite Australian fashion brands for each event. They sent beautiful outfits for our founder to wear to each DigniTea (or step in staff members when our founder had the dreaded COVID and had to take a pause on her attendance at the events).

Each fabulous outfit was worn on stage, with the intention that these dresses would then be listed on Dress for Dignity's website.

Yep, that's right - brand new outfits that were only worn once which you will be able to purchase at a fraction of their retail price.

A big thank you goes out to Orange Sherbert, Chamani, Styling you The Label, Forever New, Zjoosh, Decjuba, Moira Muse, Camilla and Proud Poppy, who generously donated items.

We asked our founder, Rochelle which dress was the favourite that she wore. Her response was,

"that's like choosing a favourite child, and impossible to say. I loved them all and feel so thankful for our partnership with some of Australia's most loved brands, who were able to collaborate with us on this important project."

She went on to tell us about a recipient of services from Share the Dignity who had joined her on the panel at one of our events.

"This lady had experienced extreme hardship after her house had burnt down. She received one of our #ItsInTheBag donations filled with basic essentials such as soap, shampoo and conditioner, toothbrush and toothpaste, deodorant and period products. She referenced this bag as lifechanging and far more than just a bag. It provided her with the gift of love and hope. It helped her feel like she wasn't alone during such a difficult time in her life."

"Through Dress for Dignity we hope to empower women and girls, through the donation of gift vouchers that we will provide to charities that support women and girls in need. That way they can pick out their own outfit, in their favourite colour, in their size and continue that gift of love and hope. We all know that feeling of popping on your favourite dress or outfit and feeling like you can conquer the world. That's what we are wanting to share with the women and girls who receive the vouchers."

So are you ready to do good like it's going out of fashion? Roll up your sleeves and let's start our story together and ensure everyone, 'everywear', is provided with the dignity in life that so many of us take for granted.

Or why not pull an outfit or two from your own robe that's been sitting there with the tags still on or that you know you are never going to wear again. List it on Dress for Dignity and let someone else buy it and love it. You don't know who will end up buying it and the difference it could make to their life.