Introducing Dignity Dollars
Dress for Dignity
|
05/12/2022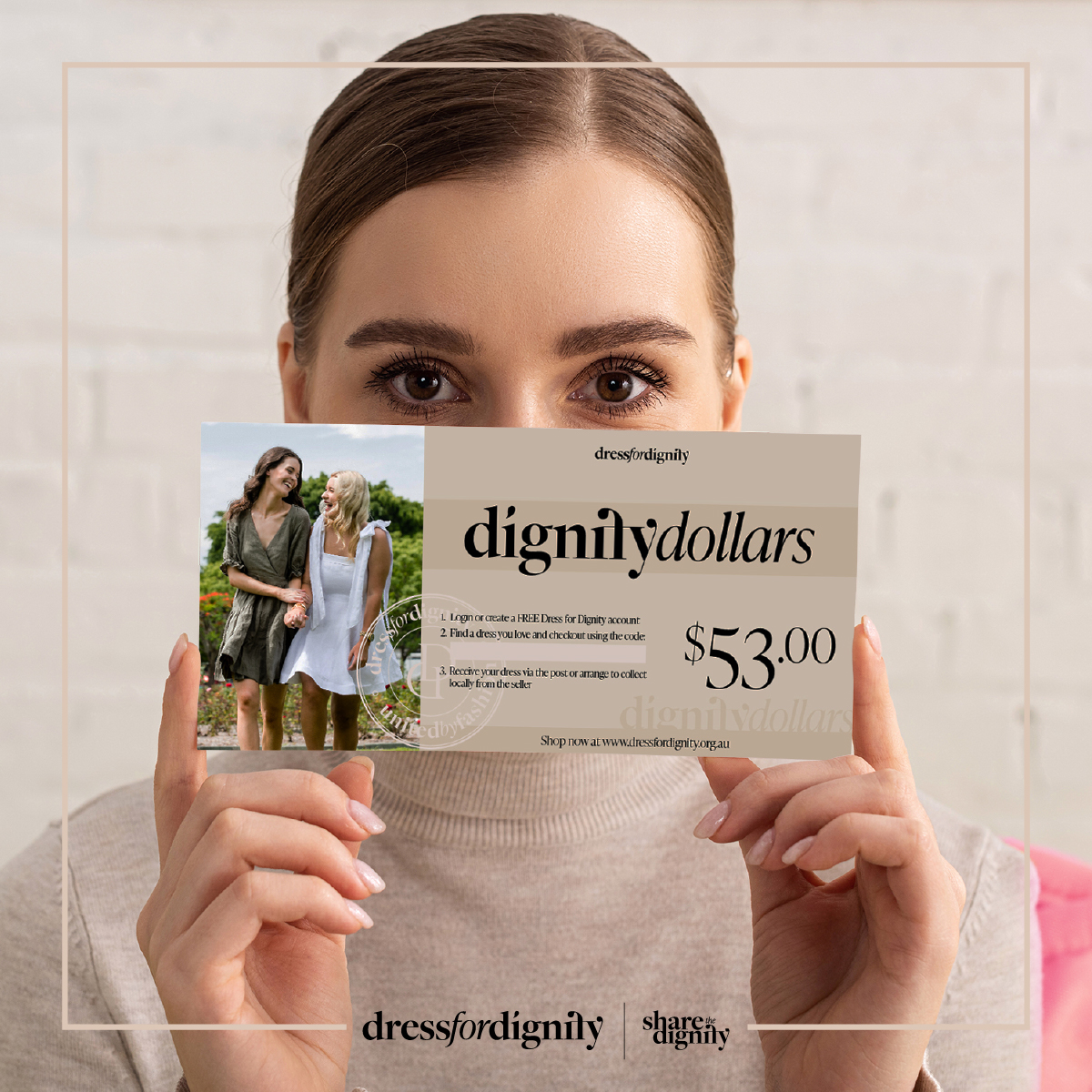 Make a difference with a thoughtful gift idea and give a woman in need Dignity Dollars. It's Dress for Dignity's way of giving back to those needing extra love this holiday season.
When you donate Dignity Dollars, it goes towards a Dress for Dignity voucher which is gifted to a woman seeking refuge in a domestic violence shelter. Often these women arrive with little but the clothes on their back, but we believe they still deserve to feel beautiful no matter the circumstance. Your heartfelt gesture will give a woman the ability to buy herself a dress that makes her feel beautiful, and reminds her she's not alone this holiday season.
The idea of Dignity Dollars came from one woman's story – someone who received a clothing voucher as a thoughtful extra as part of Share the Dignity's It's In The Bag gifting campaigns. When the bag recipient met Share the Dignity's founder Rochelle Courtenay a year later, she shared how this bag and gift card changed her life.
With her voucher she was able to buy a new dress to wear to a job interview and guess what, she got the job. A simple thoughtful gesture, yet because of it her life was impacted for the better.
With this personal story as our inspiration, we hope that the women receiving Dignity Dollars have their life changed for the better. Even if that life-changing moment is simply that they feel beautiful, loved and worthy of the dignity that we all deserve.
Dignity Dollars are available to purchase now. You'll receive a tax deductible receipt as a thank you for your donation.