One Year of Dress for Dignity
Dress for Dignity
|
06/04/2023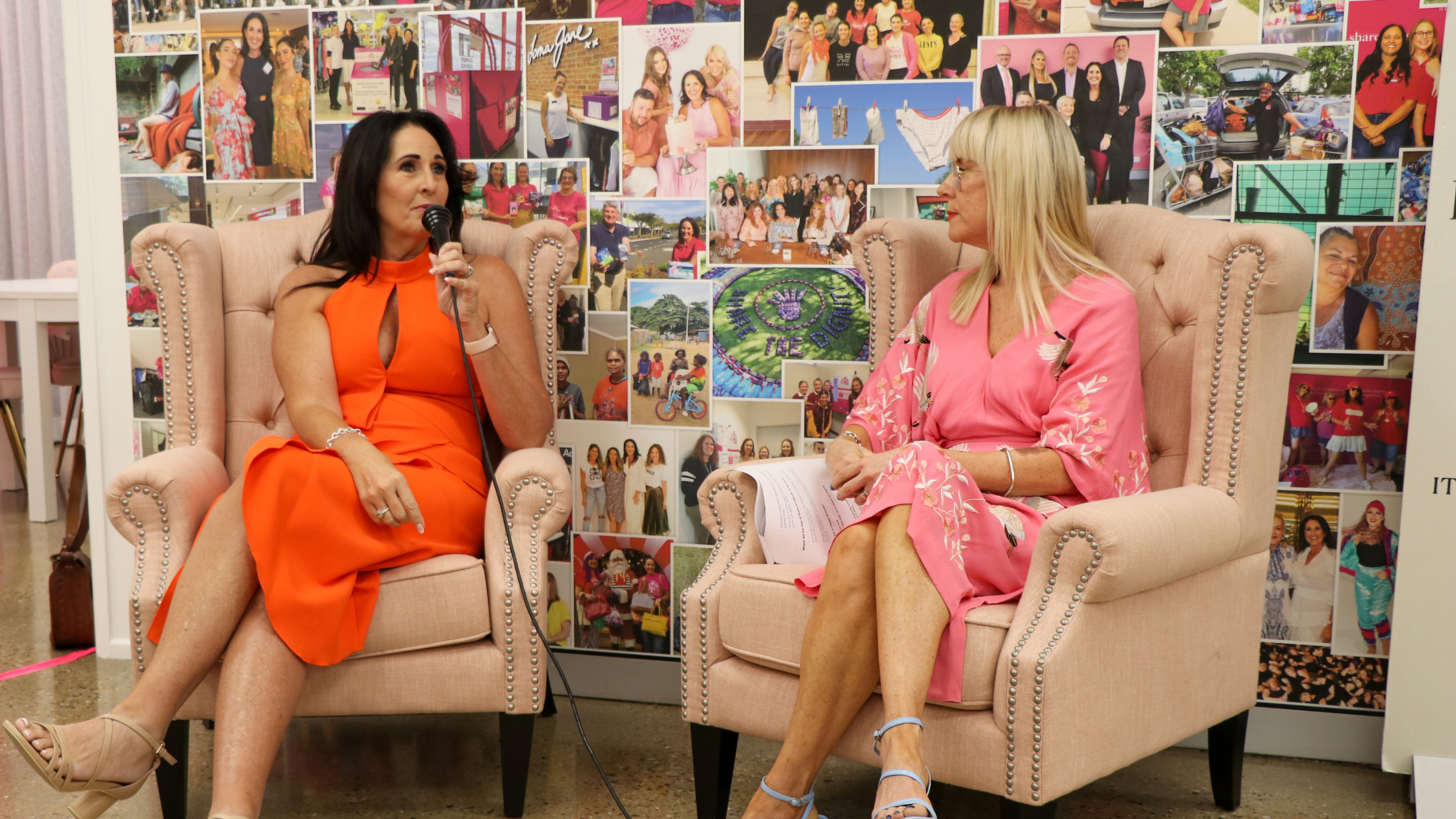 Last week we celebrated Dress for Dignity's first birthday with an intimate event at Share the Dignity's brand new pink head office. The Aperol Spritz were flowing, the DJ was spinning the tracks and the food spread was delectable.

The night was emceed by Dress for Dignity Ambassador, Cate Massi who during the evening sat down with me for a Q+A to discuss the successes of our first year. It was certainly exciting to celebrate the amazing wins, such as winning the Community Initiative Award at the Women in Fashion Awards in 2022 and how almost everyone in the room that night had listed an item on Dress for Dignity. But when it came to discussing the figures for the first year of Dress for Dignity, I'll be honest I was disappointed.

In the first year of Dress for Dignity we had 1200 customers join, 700 listings and 300 sales equaling just over $15,000.

I want to share this to be real. I am incredibly grateful to all those who have donated and been a part of the journey to date – trust me I absolutely am! I just think about what my goal was in the first year of Dress for Dignity and realise we haven't even hit close to that, and I feel like whilst you might see all the glitter and glam from the event socials, it's important for me to be real and raw.

Dress for Dignity was born after one of Share the Dignity's It's in the Bag recipients received a $20 voucher in the bag. She purchased a dress, felt confident for her job interview and got the job! I soon realised one dress could change a woman's life, yet I had so many dresses sitting in my wardrobe that no longer received the love they deserved. So, I thought to myself, how can someone else re-love this item AND have a positive impact on a woman doing it tough.

Before we launched Dress for Dignity, we had 20 incredible women who worked across, fashion, media, and business in one room to have a robust conversation and have them be part of the journey, and after all the hard work to launch Dress for Dignity… it didn't take off.

I remember saying to the board of Share the Dignity I will eat my shirt if this doesn't work as I was so confident… Now I'm working out which shirt to start eating.

At the event we also launched our new website feature. Previously 100 per cent of proceeds were donated directly to Share the Dignity, however with the latest update, you can opt in to keep up to 80 per cent of the sale, with the remaining being donated. We hope that this will encourage more people to list their high-quality fashion items and help to clean out their closet, earn money and still make an impact.

So, this Easter long weekend please help me increase Dress for Dignity's impact. It's time to let someone else love the unwanted clothes and accessories sitting in your closet and help another woman.

1. Create Your Account – Create your Dress for Dignity account in only a few minutes

2. Upload Items – Upload your items to sell, choosing to keep up to 80% of the sale

3. Ship to Buyer – Post to buyer, or arrange collection (buyer pays for postage)

4. Receive Money – Receive your proceeds, and a tax receipt for the amount donated

5. Feel Good – Feel good knowing you have helped another woman doing it tough

1. Buy it – visit dressfordignity.org.au and buy a pre-loved item

2. Receive it – connect with the seller and pick-up your item or have it posted to you

3. Wear it – share your new item and share the message knowing your order made someone's day.