Spring Clean for Dignity
Dress for Dignity
|
01/09/2022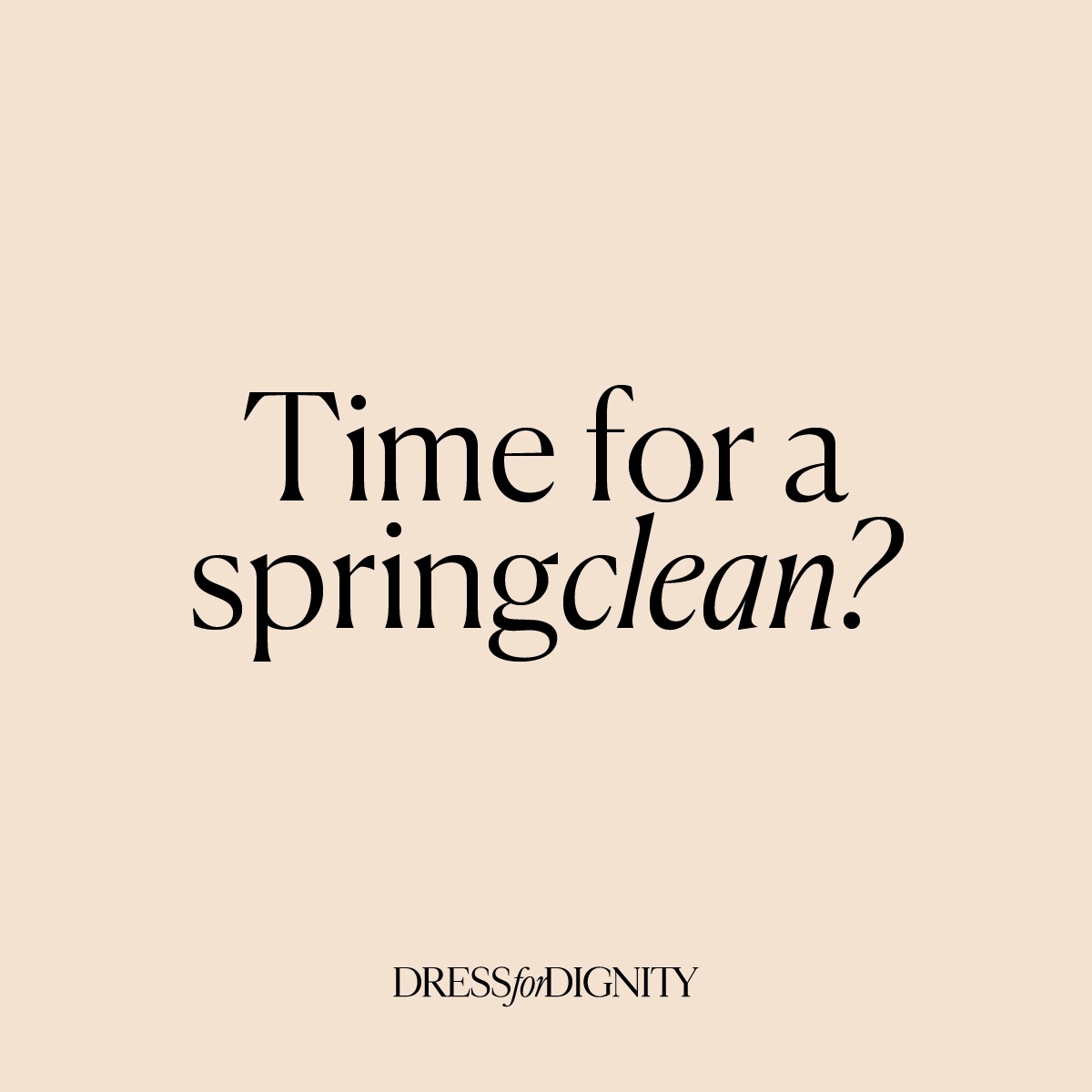 "2022 was a year of putting me first, but it's in my nature to always help others along the way. This spring, the way that I'm prioritising myself while still helping others is by spring cleaning my wardrobe".
Let's take a fashionable step back from spring 2022 and rewind to 2015. As Share the Dignity founder Rochelle Courtenay cleaned out her bathroom cabinet in 2015, she had the thought of "what if I popped these unopened and unused items in a bag for someone living in a domestic violence shelter this Christmas?". This idea has now grown to be one of Australia's most loved giving campaigns.
Well, Rochelle's done it again, but this time she thought "what if someone else could love my dresses that I'll never wear again just as much as I did? And what if the sale of those dresses could fund more It's in the Bag donations and work towards eliminating period poverty here in Australia?". Fast forward to 2022 and Dress for Dignity was launched!
Rochelle has since cleaned out her closet and you can find a new pre-loved dress listed for sale every day this September on our Dress for Dignity website; Women / Clothing / Dress for Dignity - Pre-loved Online Fashion Marketplace.
You can join Rochelle in spring cleaning your closet and list your pre-loved fashion items for sale. Not only are you helping women and girls in need this spring, but you're also decluttering your space and are making way for your next shopping spree (on Dress for Dignity of course!).