Will You Donate A Dress or A Bag This Holiday Season
Dress for Dignity
|
17/11/2022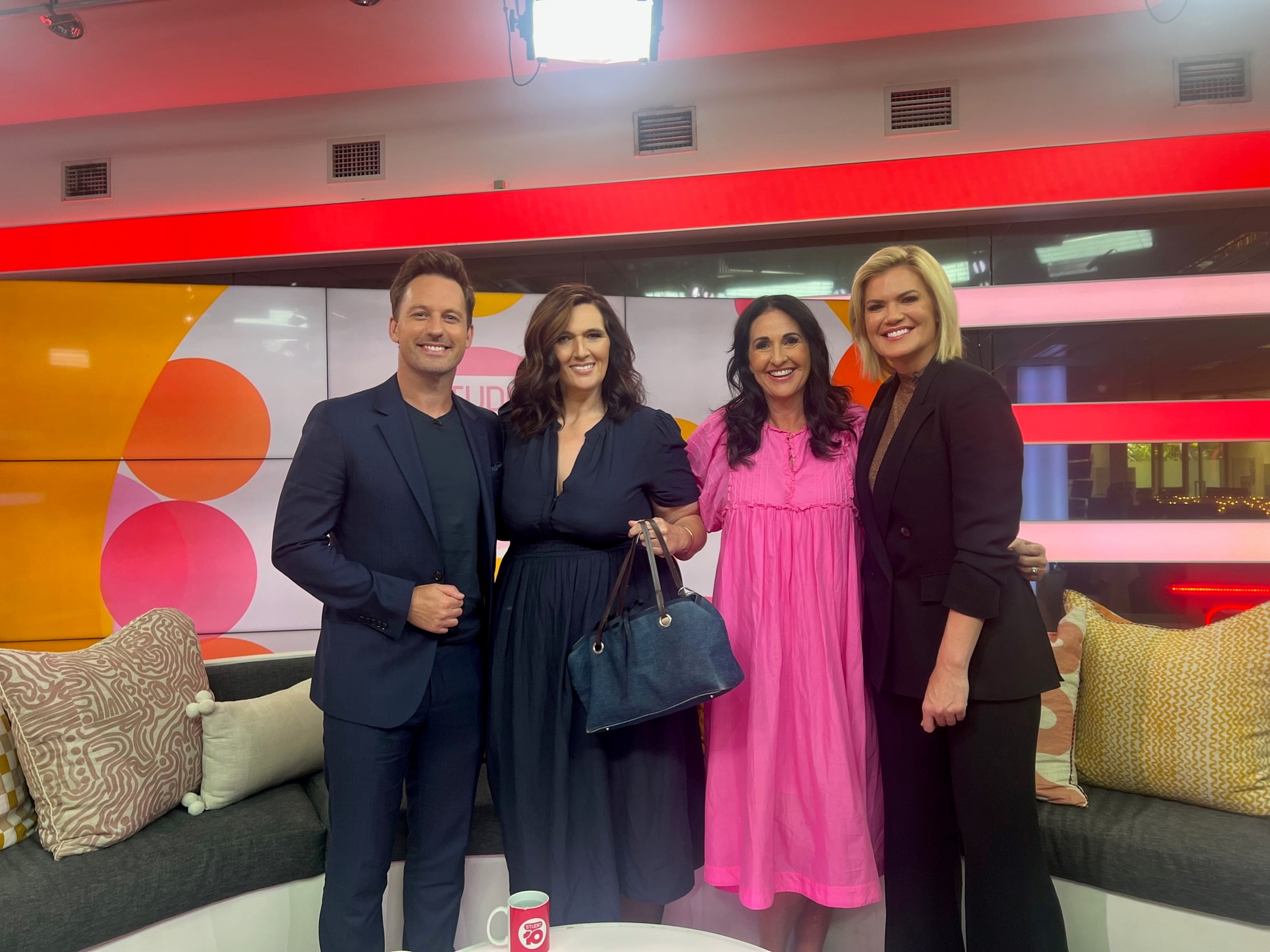 Thank you to Sarah Harris and Studio 10 for having us on the show this morning - our founder Rochelle Courtenay from Share the Dignity had a great time!
In case you missed the show, Rochelle explained how you can support Share the Dignity during one of our busiest times of the year by donating either a bag or a dress this holiday season. Why bags and dresses? By donating a bag to our It's In The Bag campaign or a dress to Dress for Dignity, you're helping us support women and girls in need.
The idea for Dress for Dignity and It's In The Bag came to Rochelle while cleaning her cupboards - an inspiring task we know! When clearing her bathroom cabinets of unused and unopened products, Rochelle thought "I know! I'll put these in a bag and donate it to a woman in need of love this Christmas". Similarly, while going through her dresses that she no longer wore Rochelle thought "what if I could help other women by selling my dresses?". Since then, thousands of people have made an impact by getting involved in It's In The Bag and Dress for Dignity, (and we're waiting for Rochelle to come up with another idea while cleaning).
It's In The Bag officially kicks off tomorrow with drop-off points open at every Bunnings store nationwide from November 18th until November 27th. Haven't heard of It's in the Bag and wondering what we're talking about? It's one of Share the Dignity's biggest initiatives where our community fills handbags with essential items to gift to women and girls in need of love. Many of the bags' recipients are experiencing homelessness or domestic violence and this bag lets them know they're not alone
One of these women was Kathy, who you may have seen on Studio 10 this morning. Kathy was shot in the hip during a domestic violence incident and was left unable to walk. After the shooting, Kathy struggled physically but also mentally with feelings of unworthiness. She began to slowly rebuild her life and it was during this time that Kathy received a bag from our It's In The Bag campaign. Along with the essential items was a handwritten note saying, 'you are not alone'. For the first time in her life Kathy felt worthy. This note and her very own handbag filled with products gave her the dignity and hope she deserved and the strength to keep going.
Since 2015, we've given 725,968 bags to thousands of women like Kathy each one with their own unique story. We've collected over 3.8 million period products through our Dignity Drives, worked with over 3,000 charities and are supported by over 6,000 Shero volunteers. Not to mention the countless members of the public who support our initiatives.
Dress for Dignity is one more way that we're making an impact. If you're unable to donate a bag, you can donate a dress or any other pre-loved and high-quality clothing to Dress for Dignity instead. We have a vision of 725,968 dresses being sold with 100% of the proceeds going to Share the Dignity. By selling your clothes or shopping on our online fashion marketplace, you're bringing us one dress closer to our vision and are supporting our mission to end period poverty through your fashion choices.